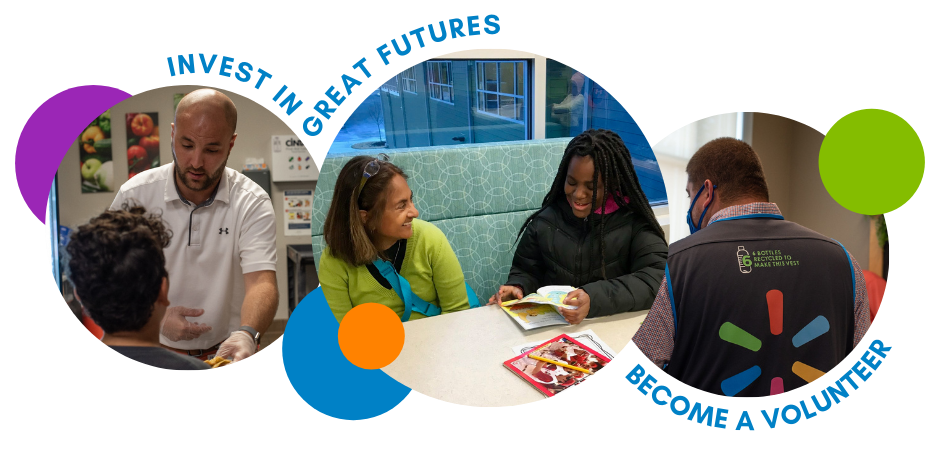 Volunteers are a vital piece to our operations! We accept individual, group, and corporate volunteers. To sign up to volunteer, select your area of interest below, sign up for a time slot, and bring a completed volunteer application to your orientation. 
Must be 16 years or older to volunteer. All volunteers must complete a volunteer application below.
Snack Volunteer, M-F 2:00-4:00 PM
Learning Center Tutor, M-F 3:00-5:00 PM
Gym Assistant, W-F 4:00-6:00 PM
Storytime Reader, M-F 5:00-6:00 PM
Holiday Wrapper, Dec 9th and 10th
Snack Contributor, virtual
For group and corporate volunteer opportunities, email Caleb Redslob by clicking here.
---
For more information on any of the volunteer opportunities, email the Club at info@bgcwcl.org, or call 513-860-1923.
*All volunteers 18 and over are subject to a criminal background check and random drug testing.