Club is Open for Fall 2020 Enrollment!
---
We take the safety of our staff, members, and community very seriously and look forward to offering our fall program, with adjustments to maintain compliance with government and CDC guidelines. These adjustments include: daily wellness checks, ensuring a 1:9 ratio, mask requirements for staff and members, increased sanitation, and spreading out to maintain social distancing. 
** Please note that only staff and members, who have completed wellness checks, will be allowed in the facility at this time.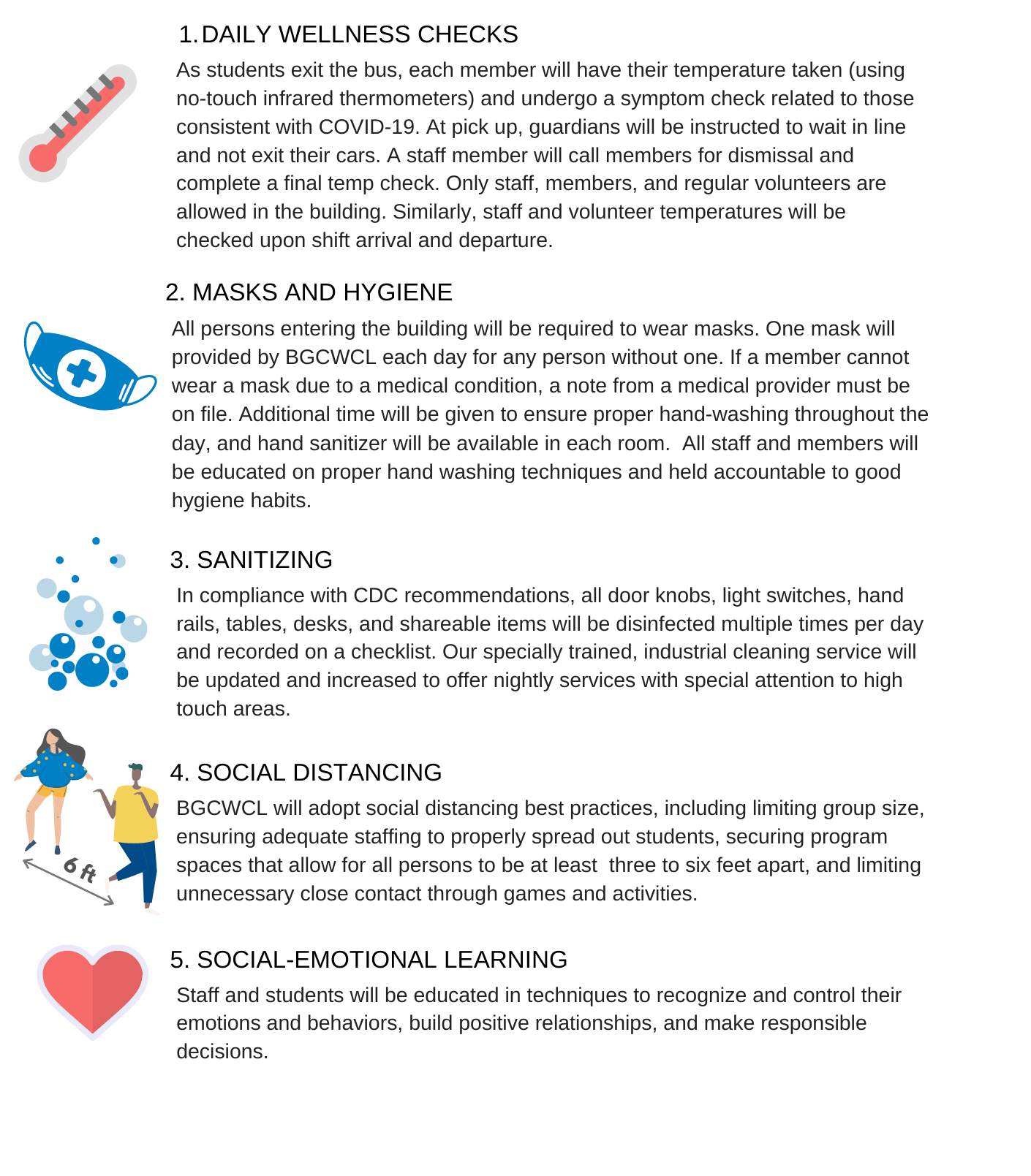 Coronavirus Resources
Additionally, enjoy our online content from this summer! Click the buttons below to be redirected to our YouTube Channel and Google Drive for the BGCWCL Online experience.
For more information about proper handwashing, see CDC's Handwashing website.
The National Child Traumatic Stress Network offers a Parent/Caregiver guide for COVID-19 with helpful information for families about the outbreak and learning how to be prepared.