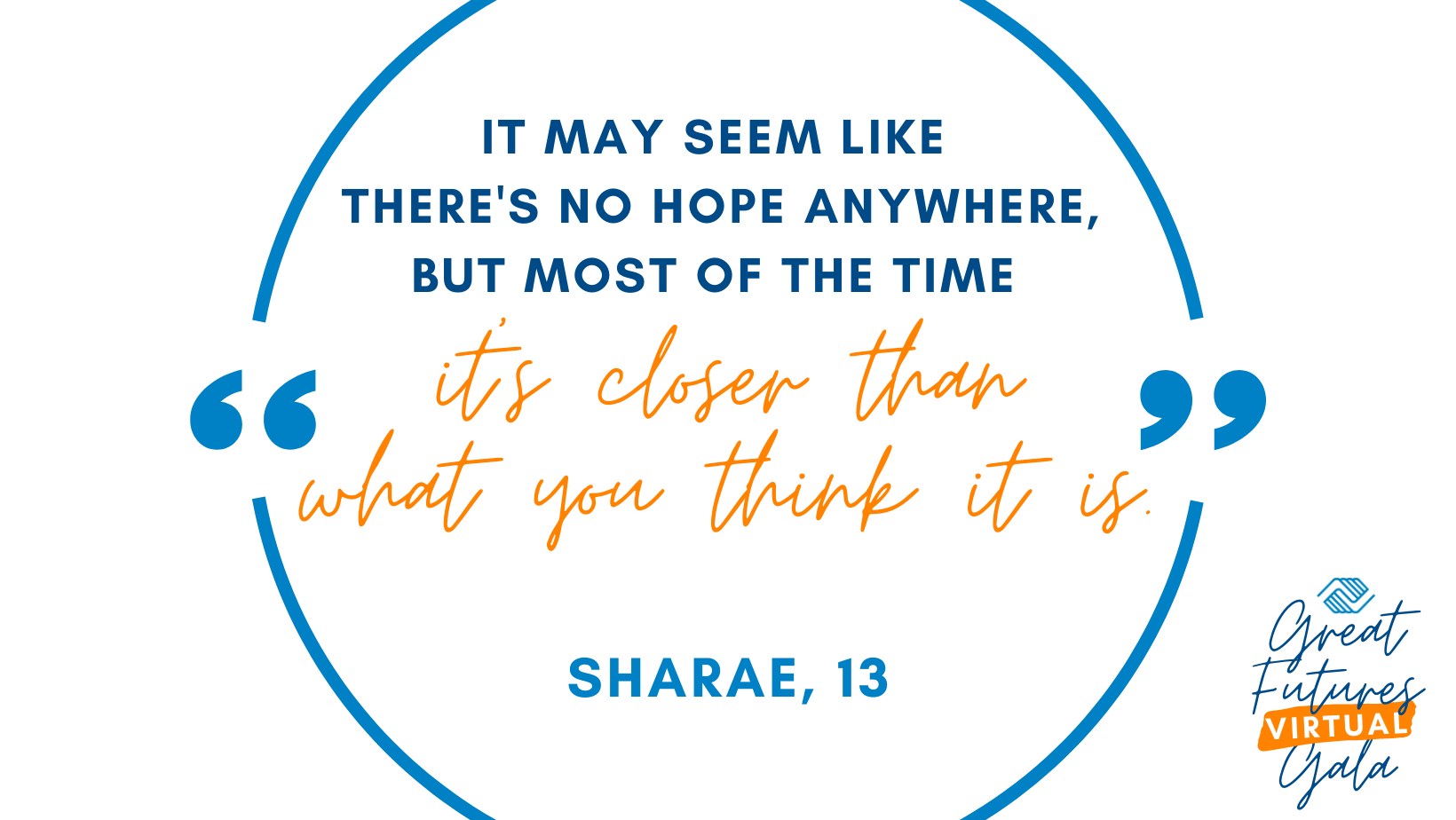 Thank you for a wonderful night filled with hope.
Because of you we've raised $30,250 for Great Futures! If you missed the show, don't worry, you can still catch it on our Facebook Page, HERE. Listen to Isaac's original song, "Power," hear the Mayleigh's story and spoken word about perfection, and watch Sharae push herself to reach her potential.
Great Futures Gala 2021 is only possible with the help of our incredible, generous sponsors.