Are you interested in a rewarding career working with our youth and teens?  If you have academic training or a professional background in education, guidance, social work or physical education, apply to join our Club today.
All employees are subject to pre-employment background checks including fingerprints and pre-employment drug testing.
Interested candidates should send resumes to Caleb Redslob, Club Director, at credslob@bgcwcl.org or 8749 Cincinnati-Dayton Road, West Chester OH 45069 or you can fill out the online application below.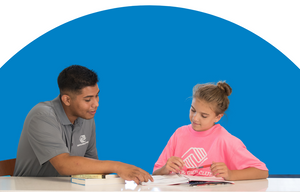 ---
Open Positions
Youth Development Professional

Hours: 25 hours/week
Pay Rate: $11.00 - $13.00/hour

The mission of the Boys & Girls Clubs of West Chester/Liberty is to enable all young people, especially those who need us most, to reach their full potential as productive, caring and responsible citizens. The Boys & Girls Club of West Chester/Liberty provides a safe and nurturing environment for children and teens to learn and grow. We offer programs and services in five core areas: character and leadership; education and career development; health and life skills; the arts; and sports, fitness and recreation.

OVERVIEW
A Youth Development Professional (YDP) runs daily programs which align with the core areas of BGCWCL and BGCA (Boys & Girls Clubs of America), while supervising youth and implementing our 5 key elements:
● Fun ● Supportive Relationships ● Opportunities & Expectations
● Recognition ● Safe, Positive Environment

KEY RESPONSIBILITIES
● Supervise youth in all program areas; ensuring their safety, while instilling positive values and ethical behavior through quality programs.
● Ensure that youth are encouraged to participate in a variety of program areas/activities, and that they receive guidance and constructive feedback to develop skills in those program area(s).
● Manage a healthy, safe and clean environment, ensuring facilities, equipment and supplies are maintained.
● Establish positive relationships with youth, their parents and/or guardians, and fellow staff members.

KNOWLEDGE/SKILLS REQUIRED
● Experience working with youth & knowledge of youth development programs.
● Availability to work until 7:00 p.m., Mon.-Fri.
● Ability to be on your feet, active and engaged with youth, at least 5 hours per day.
● Ability to motivate youth, and manage behavior problems in a positive manner.
● Ability to organize and supervise youth in a safe environment.
● Good communication skills, both written and oral.
● CPR and First Aid Certification preferred.