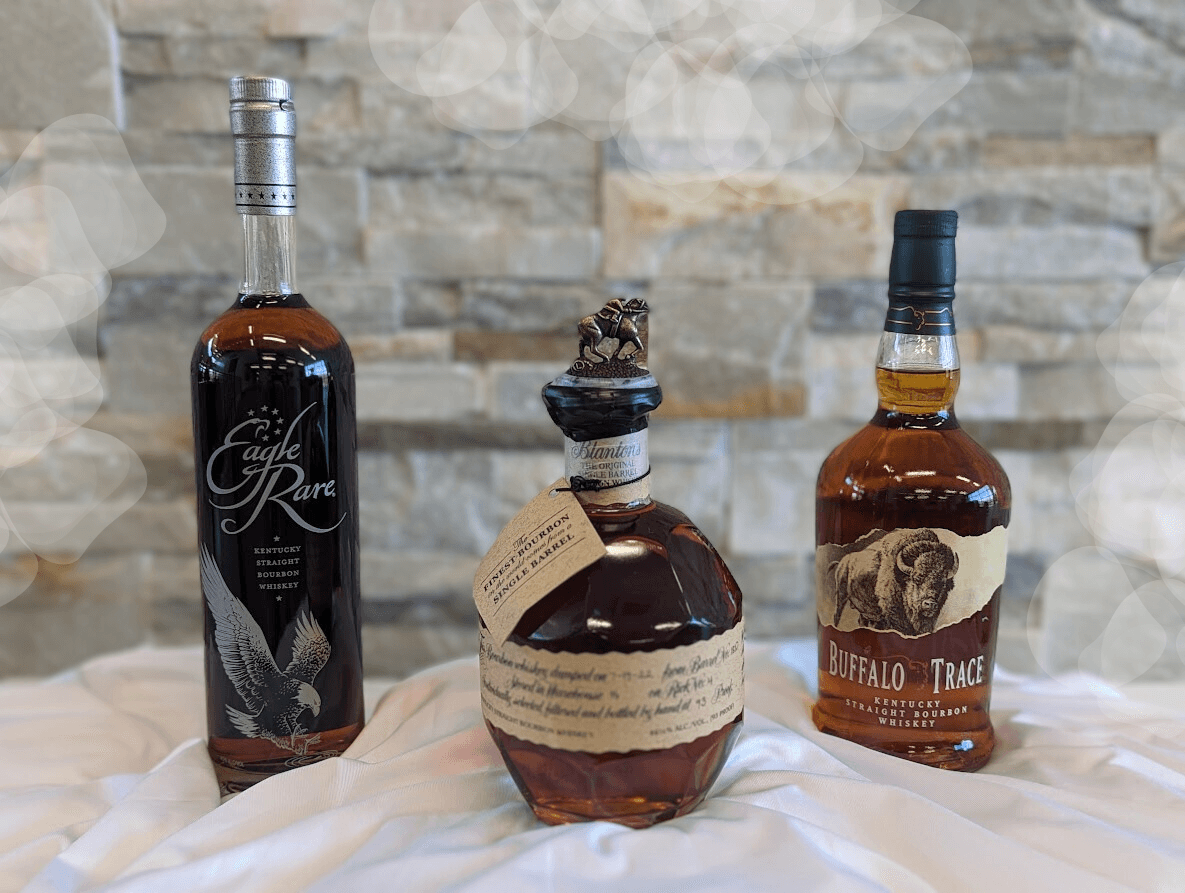 Bourbon Lover's Dream!
The BGCWCL Raffle always delivers on the goods! This month, our raffle focuses on building that perfect bourbon bar - or maybe restocking it after the May 6th Derby, Run for the Roses.

May's package is a true Bourbon Lover's Dream, with the winner receiving one bottle of Blanton's (topper "L") bourbon, one bottle of Eagle Rare (aged 10 years) bourbon, and one bottle of Buffalo Trace bourbon (Fair Market Value: approximately $300.00-$350.00). All you need to do is take a chance, buy a ticket, and stock that bar. The more tickets you buy, the better your chances. Plus, starting this month we are extending our raffle to two weeks for extra time to grab those tickets!

May's raffle runs from May 4th–May 18th, with the winner being drawn on the morning of Friday, May 19th. The lucky recipient will be contacted by email and will be able to pick up the bottles at the BGCWCL from Monday to Friday between the hours of 9:00am–7:00pm. BGCWCL would like to thank Brent Phelan for his very generous donation to May's Raffle.
Every other month throughout 2023, the Boys & Girls Club of West Chester/Liberty will be holding a raffle with fabulous items. Due to the generosity of so many last year, we were able to raise close to $10,000 towards Club programming and are hoping to double it in 2023! Won't you please join in on May's raffle, and help us reach our goal?

Our next Raffle will be in September due to June's Driving Great Futures Golf Outing and August's Key to Great Futures Dinner. Click the links to ensure you don't miss out on either one of these great opportunities to support local youth!