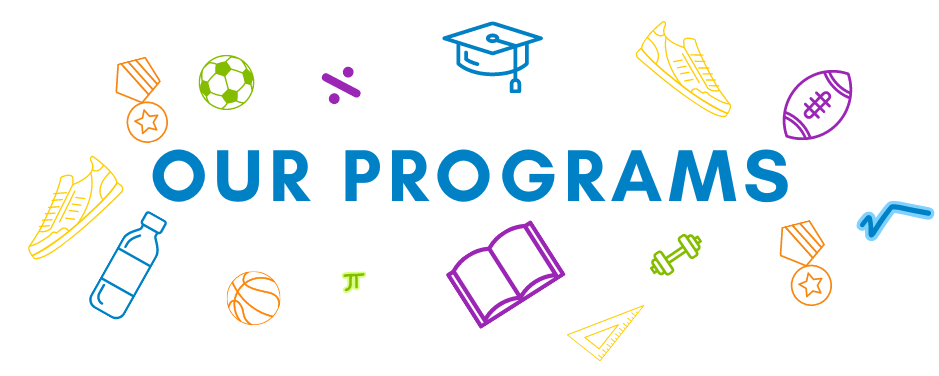 The Boys & Girls Club of West Chester/Liberty offers tested, proven and nationally recognized after-school and summer programs that provide youth with the knowledge, skills and attributes they need to pursue their dreams and succeed in adulthood. Our programs are carefully designed to support the achievement of youth so that they are ready to leave our Clubs at age 18 as productive, caring and responsible citizens.

Power Hour

Power Hour is our core program focused on academic success. In Power Hour, members spend as much time as necessary working on their homework, improving math or reading skills.

Diplomas 2 Degrees

A college readiness program that provides a range of services to guide Club members as they work toward high school graduation and prepare for post-secondary education and career success.

Money Matters

Money Matters promotes financial responsibility and independence among Club members by building their basic money management skills including budgeting and saving.

Summer Brain Gain

Summer learning loss has a devastating effect on America's kids, especially those who don't participate in enriching summer activities. That's why BGCWCL offers summer Brain Gain – a fun, interactive learning program designed for summer in the Club!

Triple Play

A collection of fitness programs designed to impact the mind, body and soul, Triple Play strives to improve the overall health of Club members by increasing physical activity, teaching good nutrition, and strengthening the ability to engage in healthy relationships.

Passport to Manhood

Passport to Manhood represents a targeted effort to engage young men in discussions and activities that reinforce positive behavior, responsibility, and positive decision-making for young men.

Smart Girls

SMART Girls is a small-group health, fitness, prevention/education and self-esteem enhancement program designed to meet the developmental needs of girls in three age groups.

Q-Club

Q-Club exists to give all members in the LGBTQAI+ community and its allies, a safe space to have discussion and learn without judgement.

Keystone Club

Keystone Club affords teens an opportunity to gain valuable leadership and service experience. Coupled with the priceless foundations of strong leadership and good character, there are no limits to what Keystoners can achieve.

Torch Club

Elementary leaders elect officers and work together to implement activities in four areas: service to Club and community, education, health and fitness and social recreation culminating in a service-learning experience through the National Torch Club Project.

Youth of the Year

Youth of the Year is BGCA's premier recognition program. Each year, one exceptional teen rises to the role of Youth of the Year. The Youth of the Year serves as both an exemplary ambassador for BGCWCL youth and as a strong voice for all of our nation's young people. They go on to compete at state and regional levels for a chance to become the National Youth of the Year.
Arts Programs

The Boys & Girls Club of West Chester/Liberty provides numerous art programs giving youth a voice through self expression. From fine arts to performing arts, our programs have something that will inspire all members, unleashing creativity and building confidence.