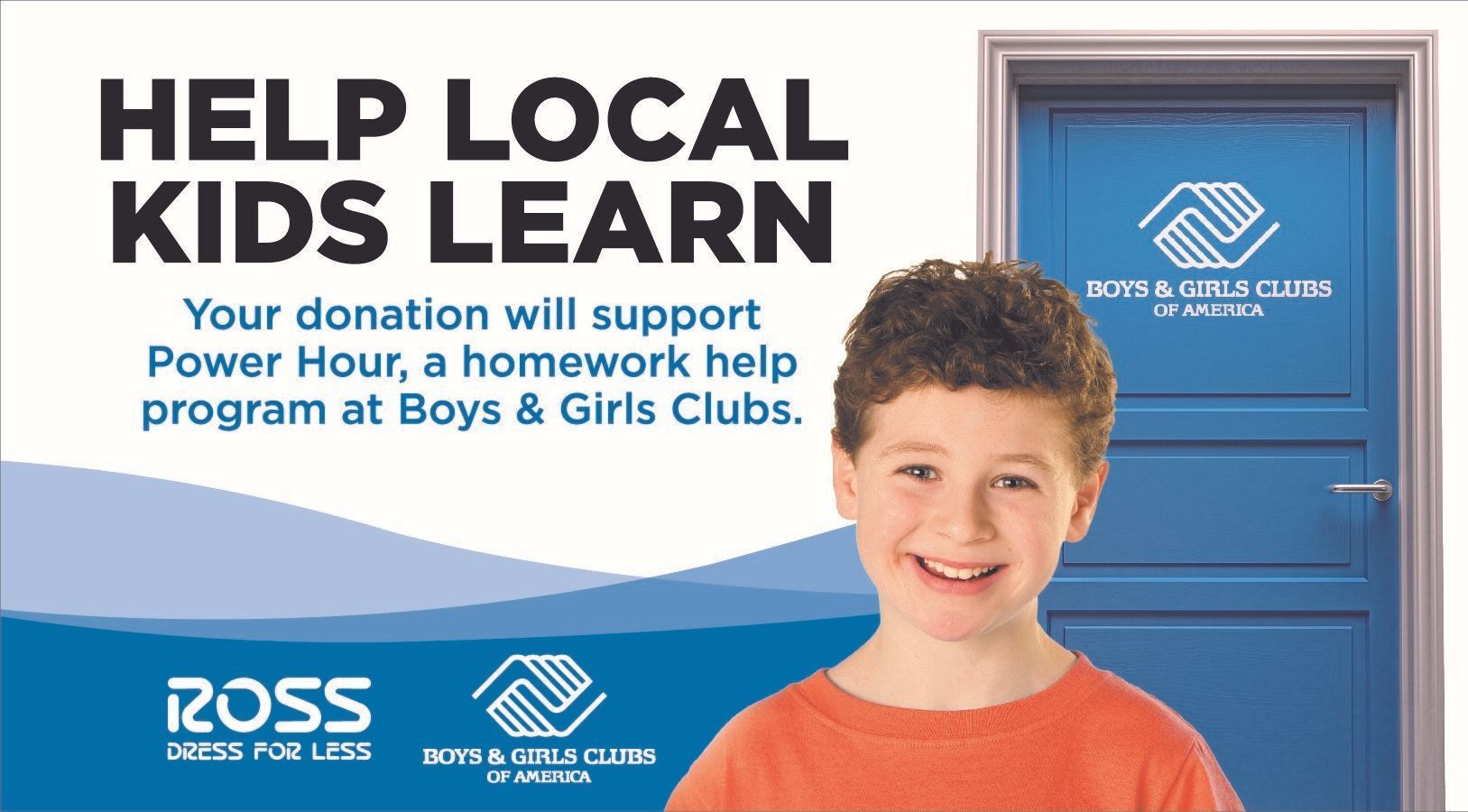 Dress for Less and Support Academic Success
Ross Stores invest in brighter futures by supporting programs that unlock the full potential of the next generation, and partner with local nonprofits that build academic achievement and life skills in underserved youth. Every year, Ross customers are invited to donate to support BGCA at checkout to help local kids learn. Ross will match this donation, up to a total of $400,000. Last year's fundraiser raised over $3.4 million in stores, with 80 percent of every dollar going to each store's nearest Boys & Girls Club.
This year, the campaign runs from February 11th - March 5th, and our Club has a total of THREE partnering Ross locations:
West Chester (7747 Tylersville Rd, West Chester Township, OH 45069)
Springdale (485 E Kemper Rd, Springdale, OH 45246)
Fields Ertel (9891 Waterstone Blvd, Cincinnati, OH 45249)
When you shop at any of these locations during the dates above, you can Dress for Less while supporting Academic Success for local youth. Thank you for supporting Great Futures!